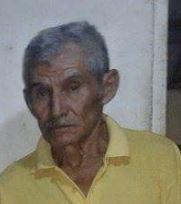 The elderly, like the children, are incredibly venerable in El Salvador. The average income is between $50-$100 per month where we serve while the food is just as expensive as the US! Sponsoring Federico will truly be a life changer and express the love of God to this precious soul.
El Salvador is located on the Pacific coast between Guatemala and Honduras, El Salvador is the smallest and most densely populated country in Central America. El Salvador experiences frequent earthquakes and volcanic activity and is a very poor country with the average monthly income of $300.
Forty percent of the population in El Salvador is made up of children, and 50 percent of them live in extreme poverty.
El Salvador has the second-highest number of homicides in the world, registering 69.2 violent deaths per 100,000 inhabitants.
More than 25 percent of children under 5 in Ecuador suffer from chronic malnutrition.
Images: